Description
Vous pouvez consulter la table des matières et certaines pages sélectionnées ci-dessous.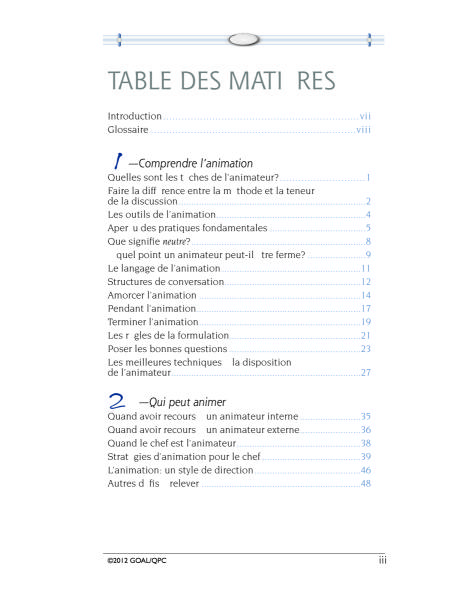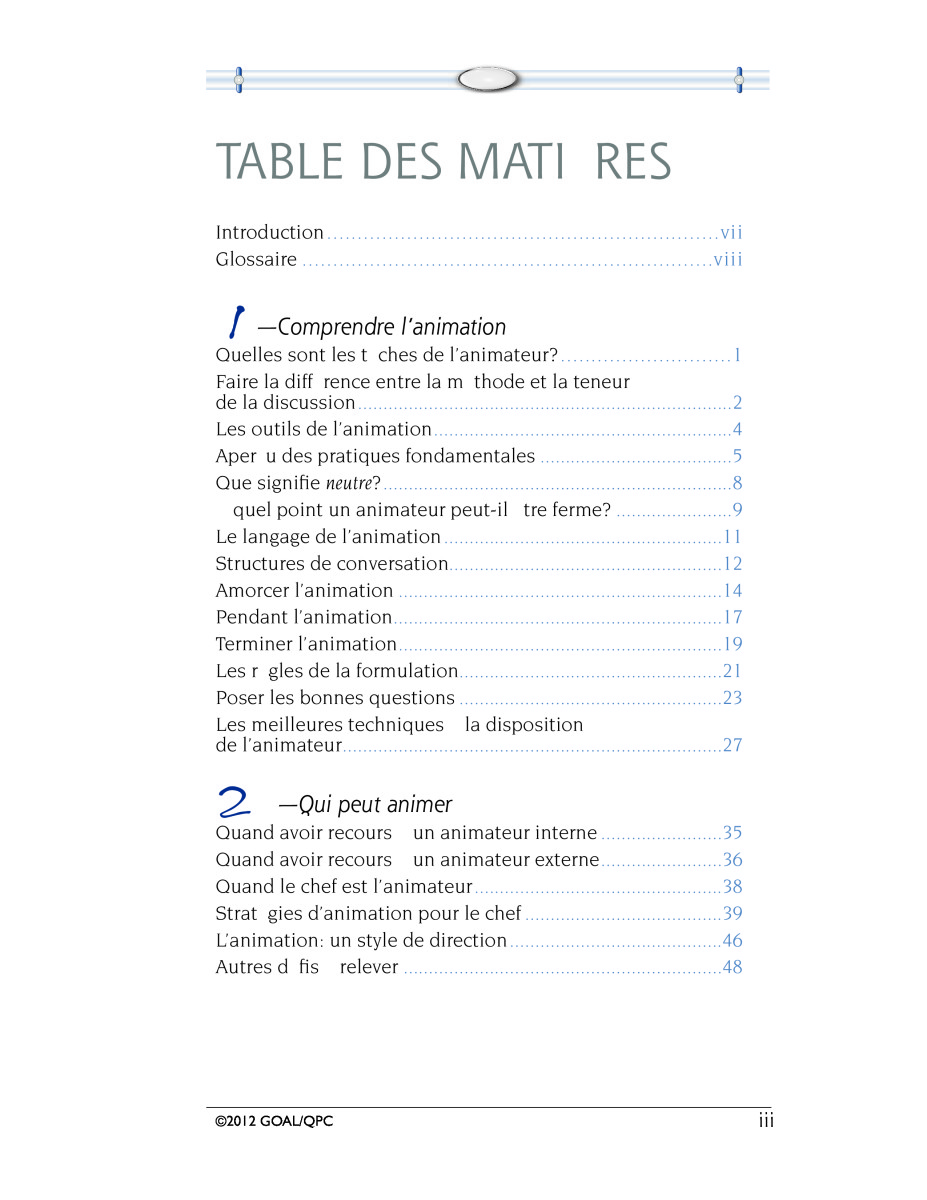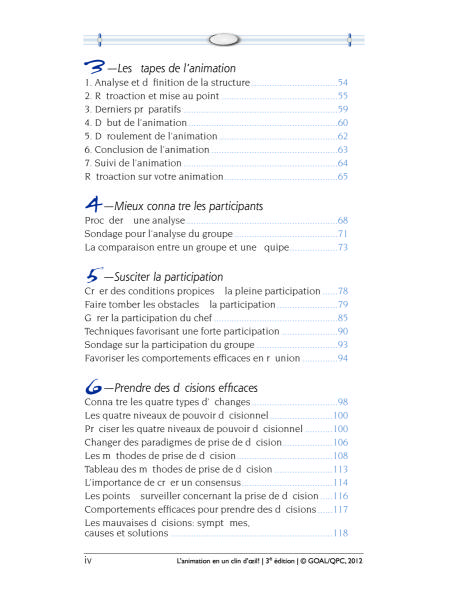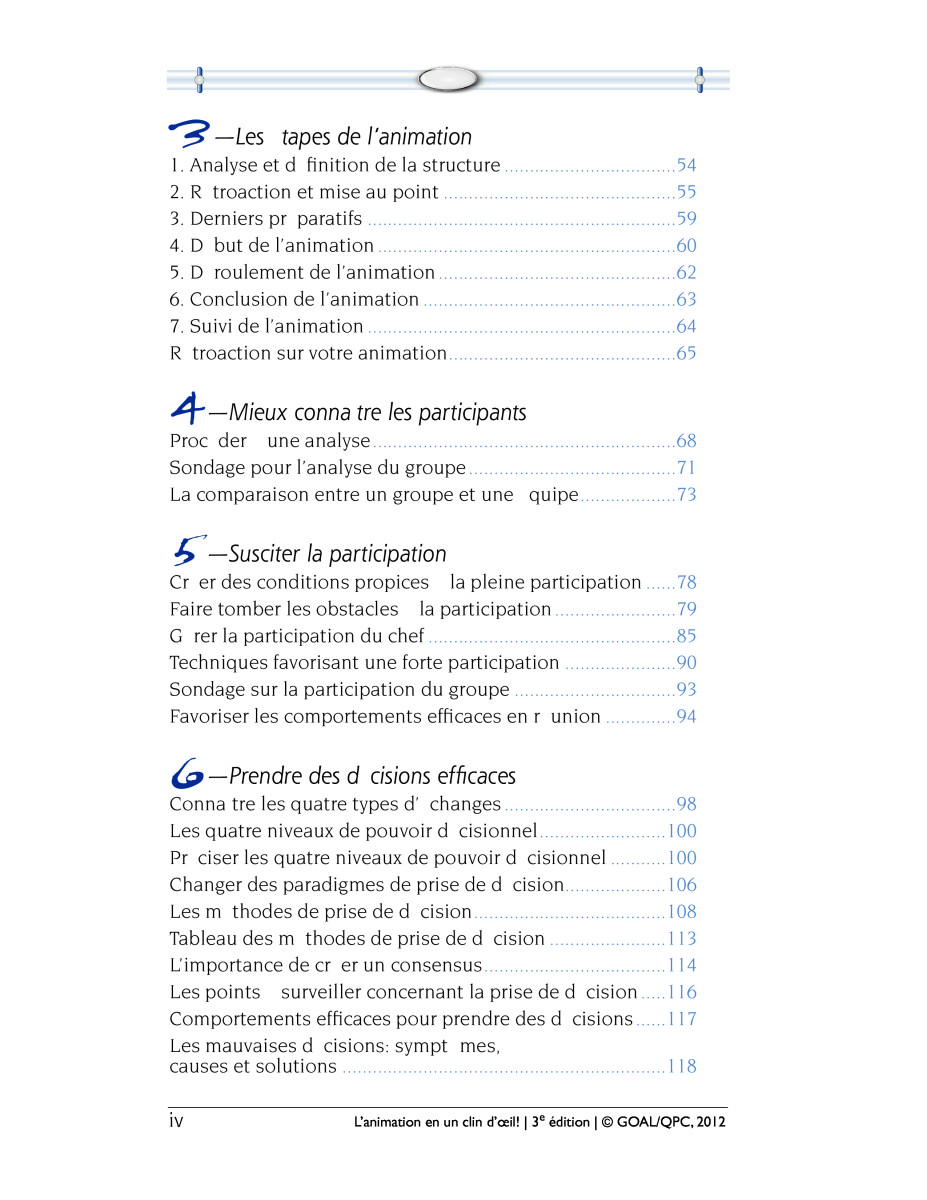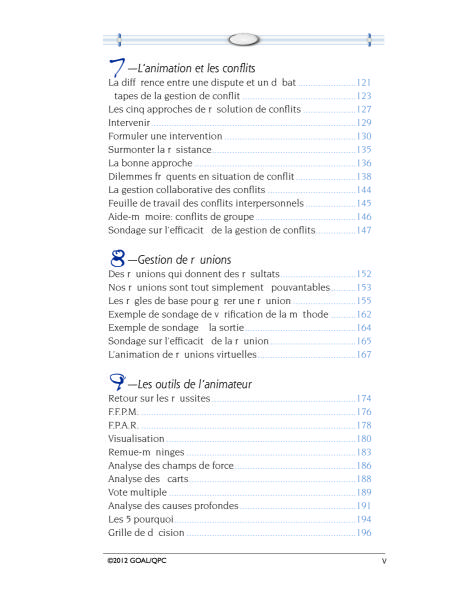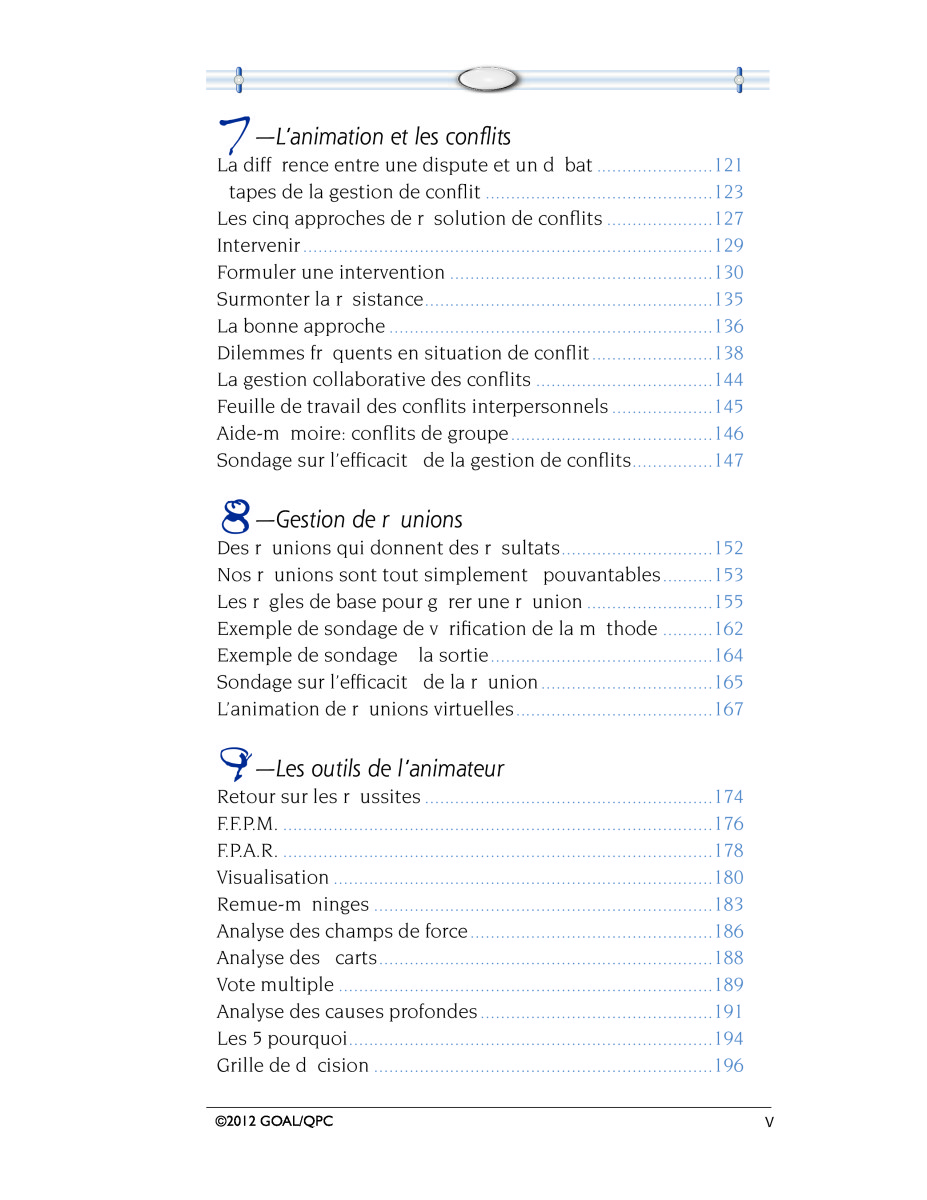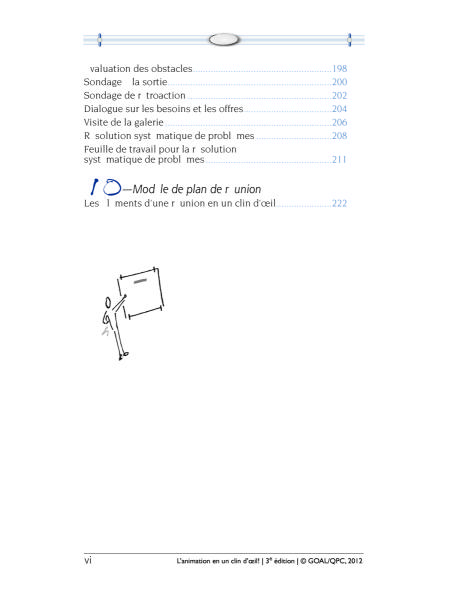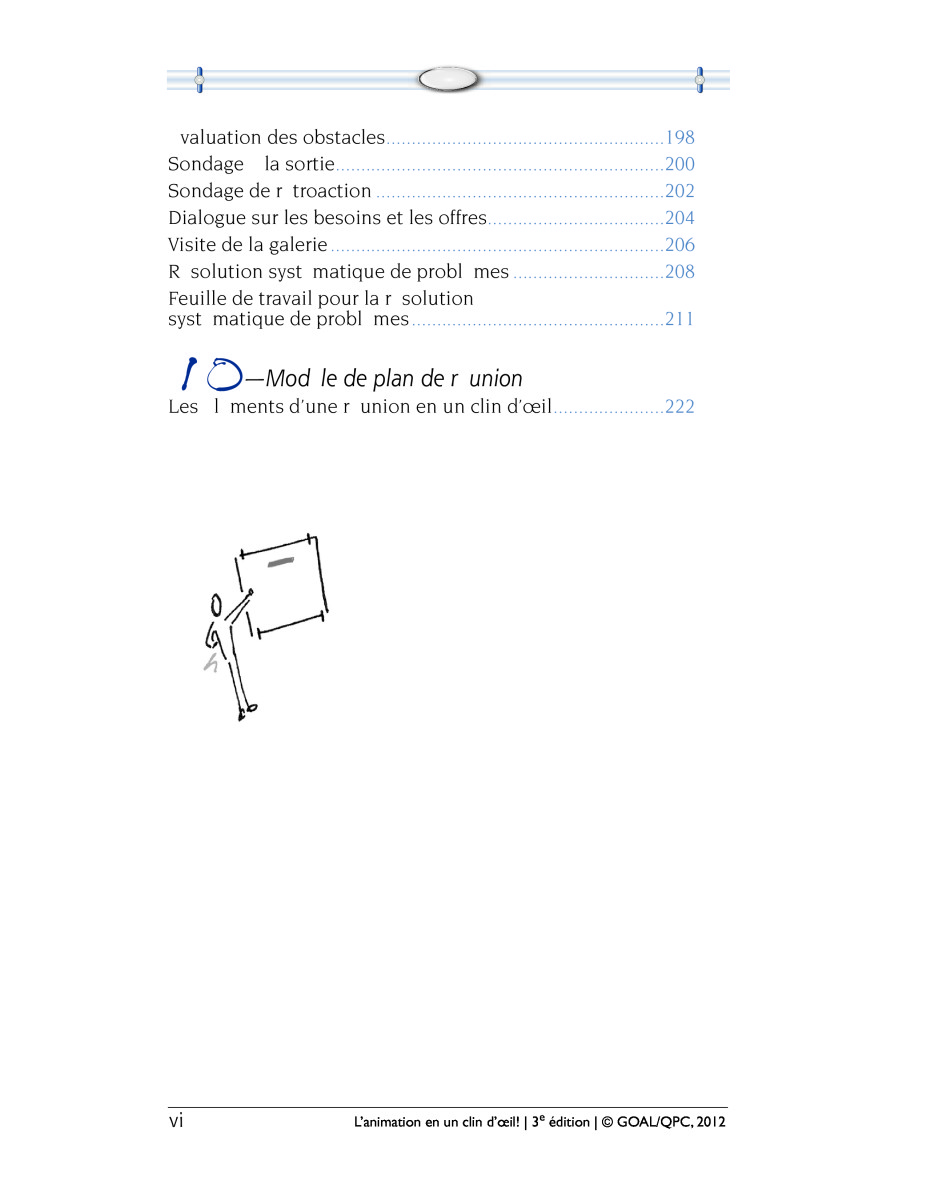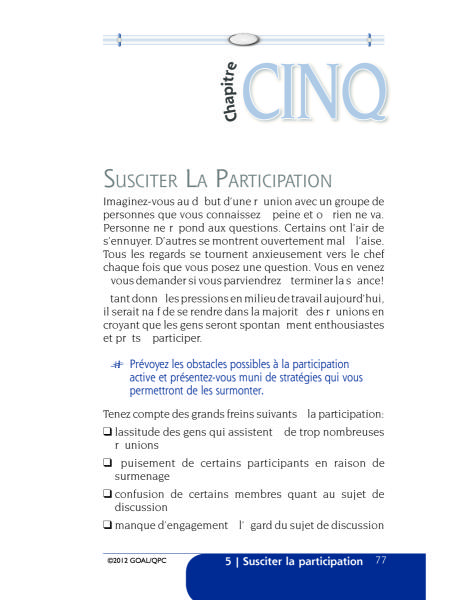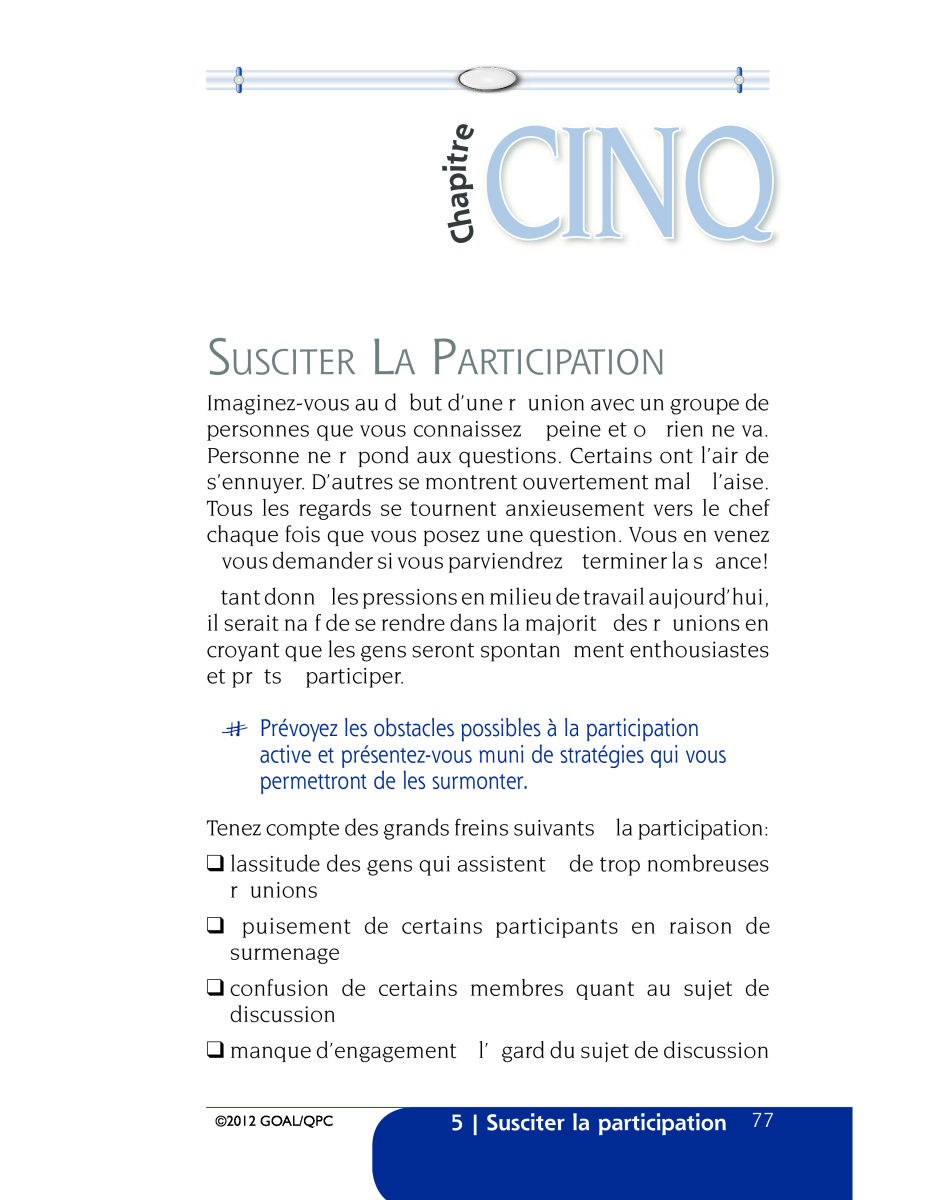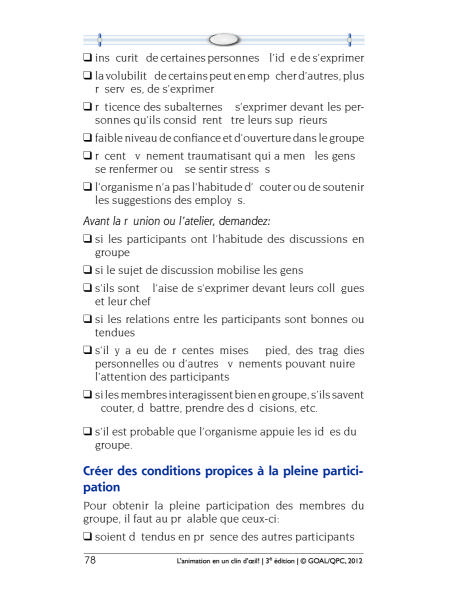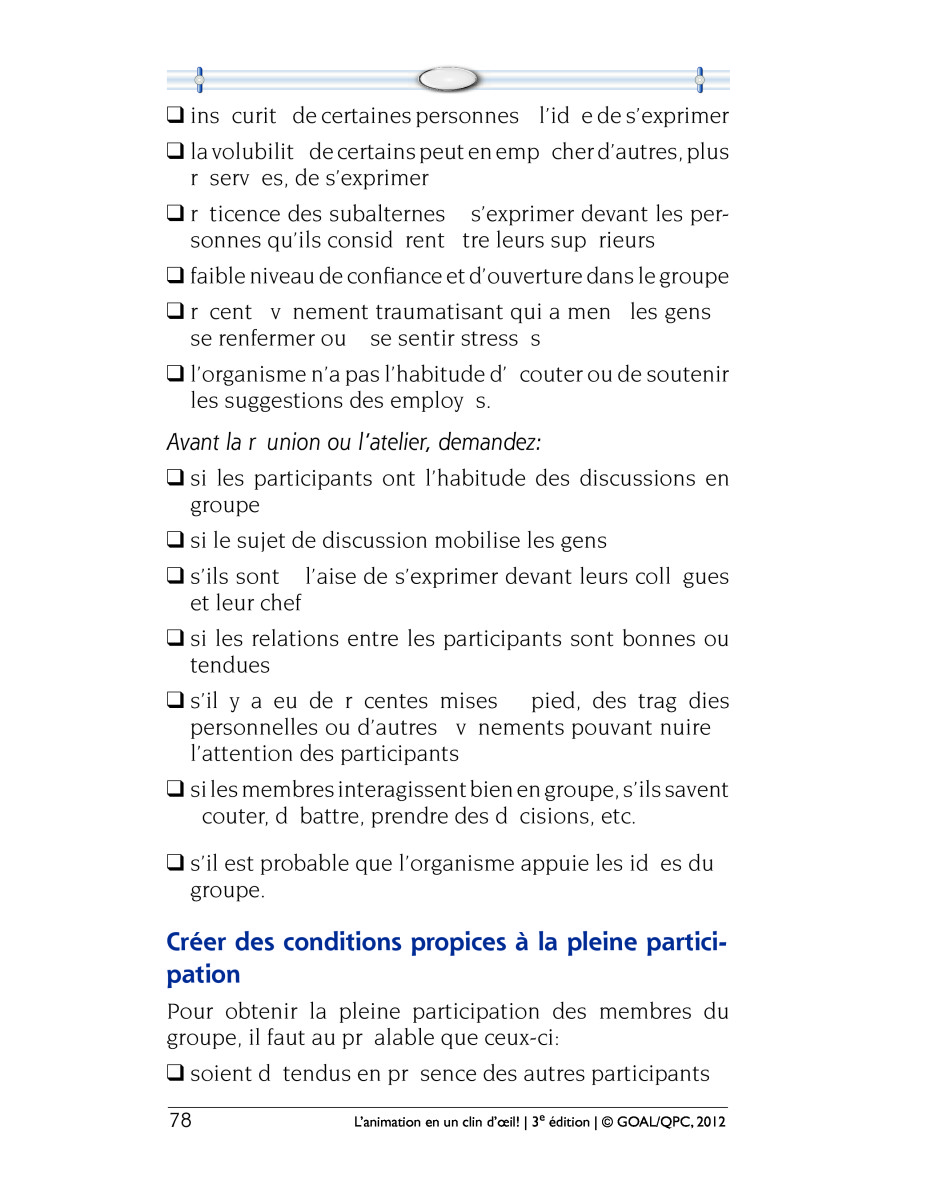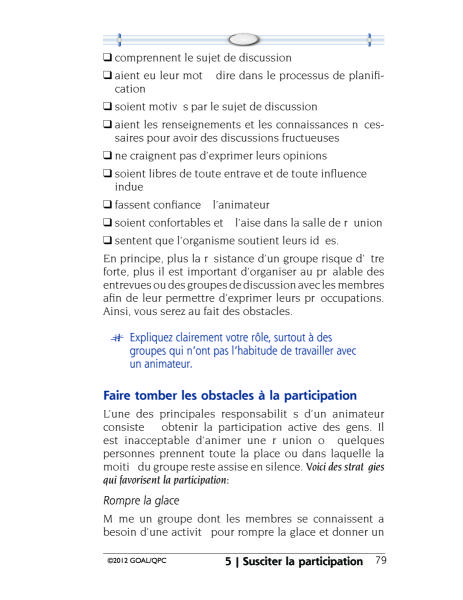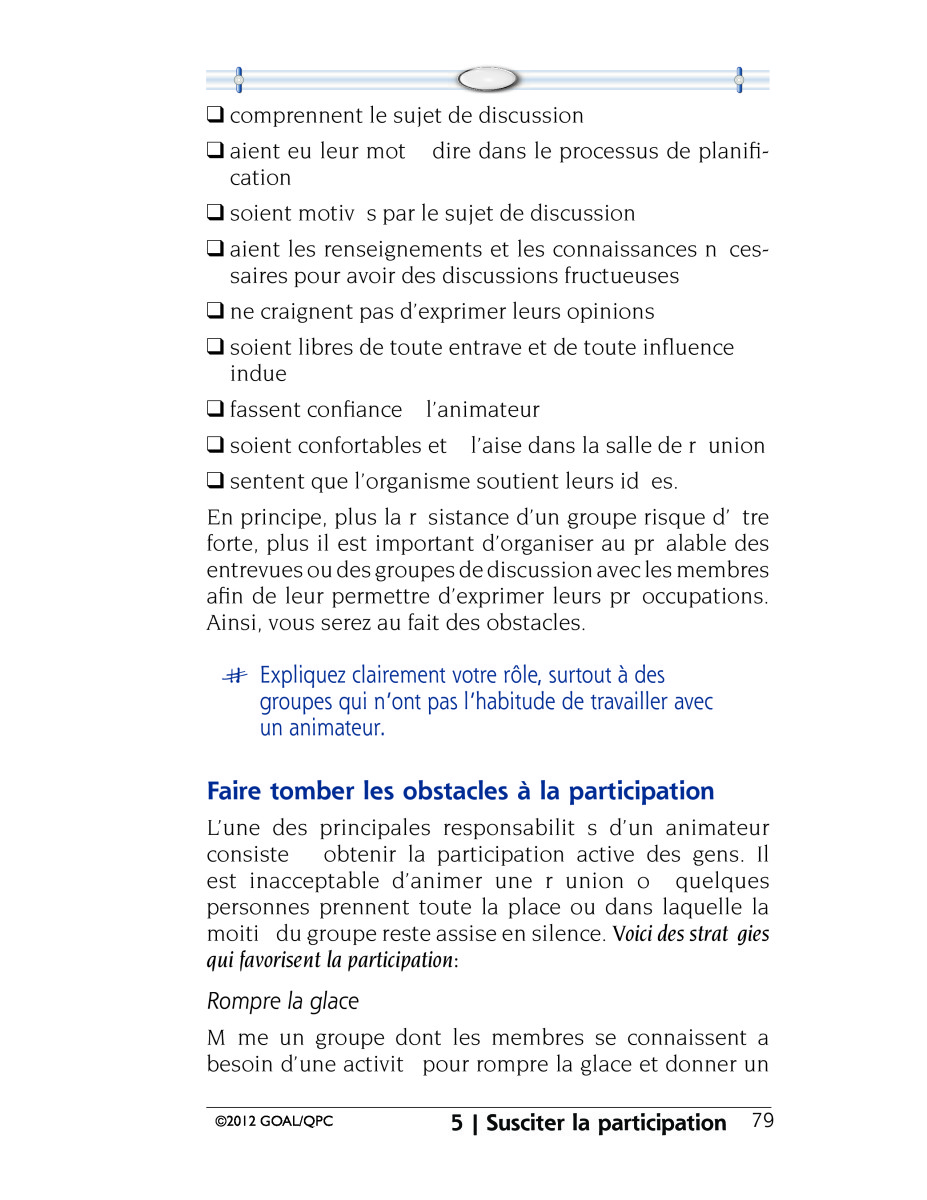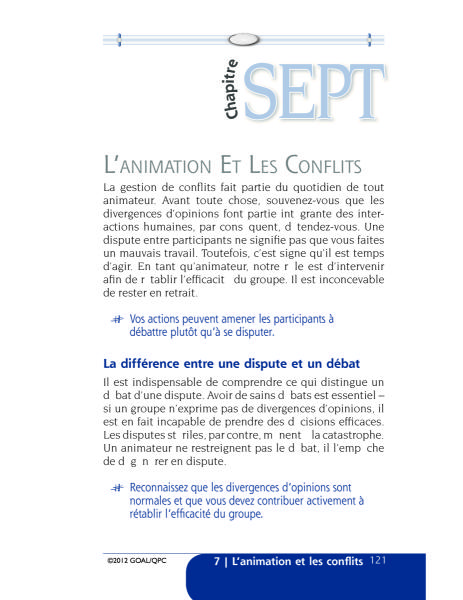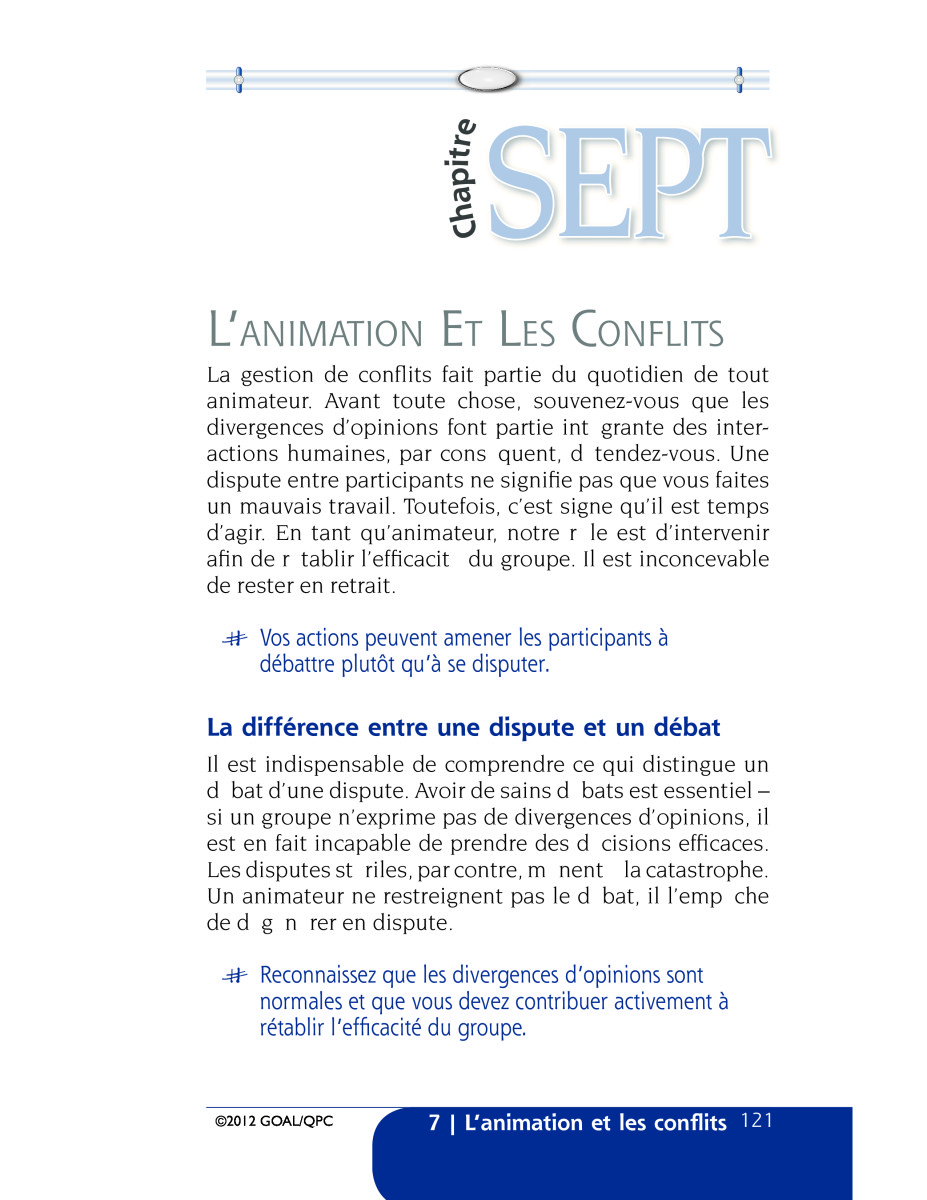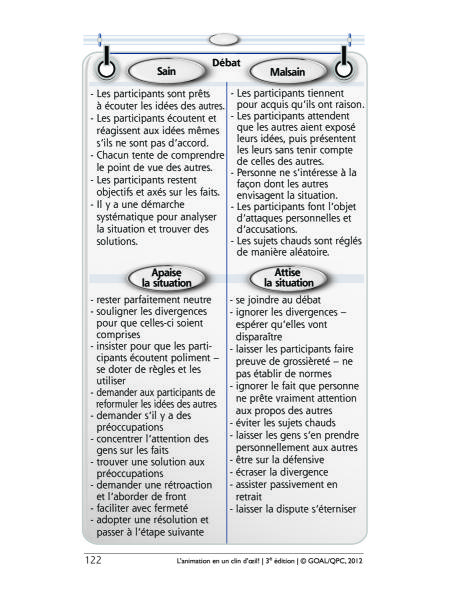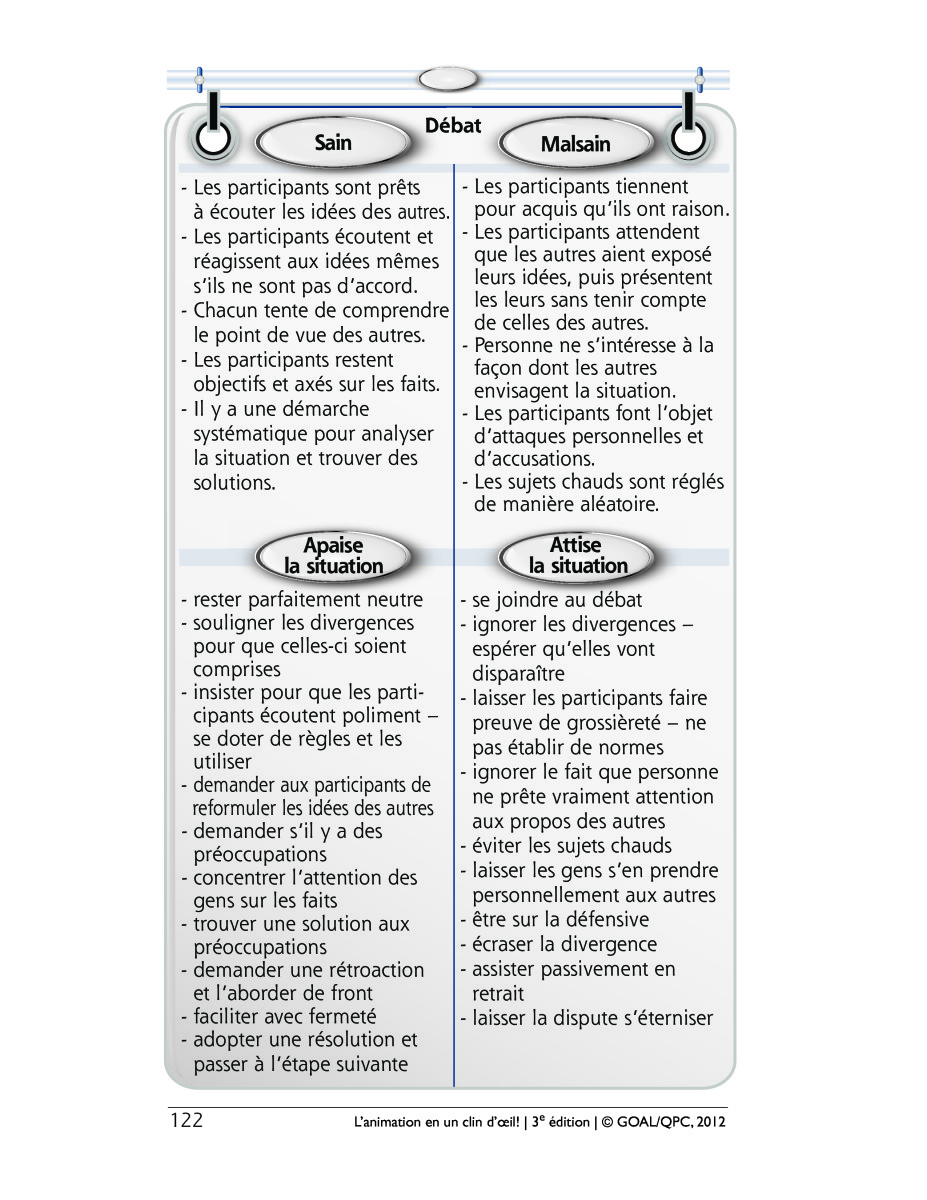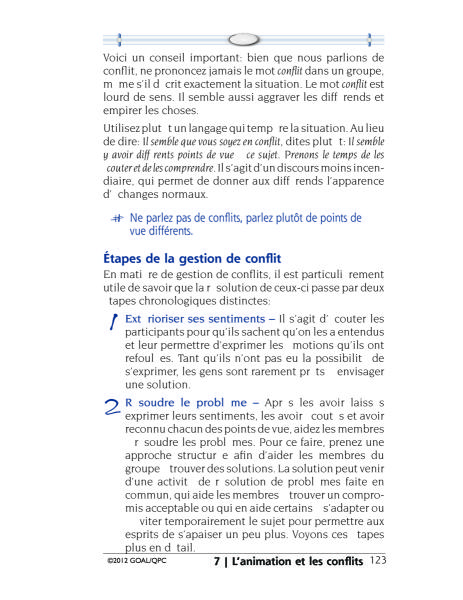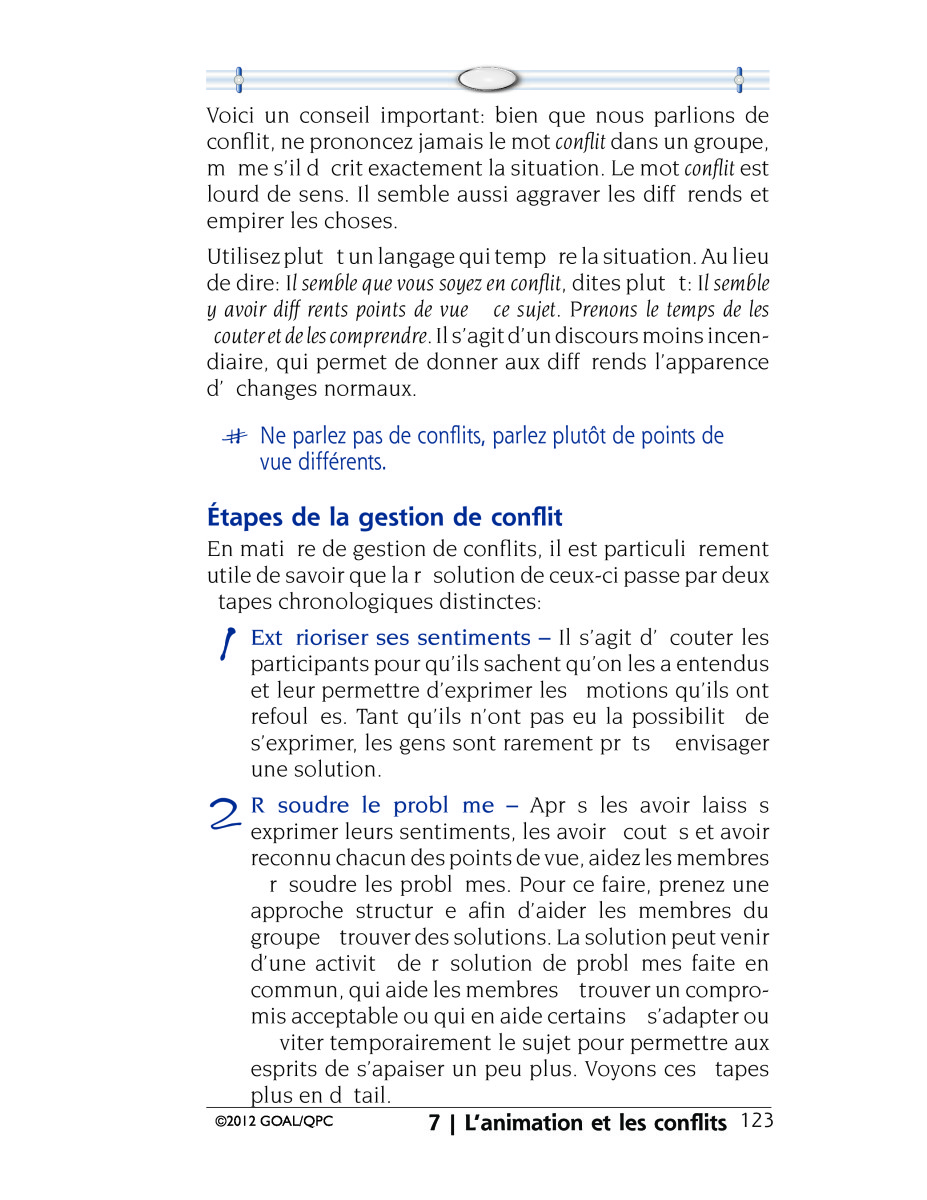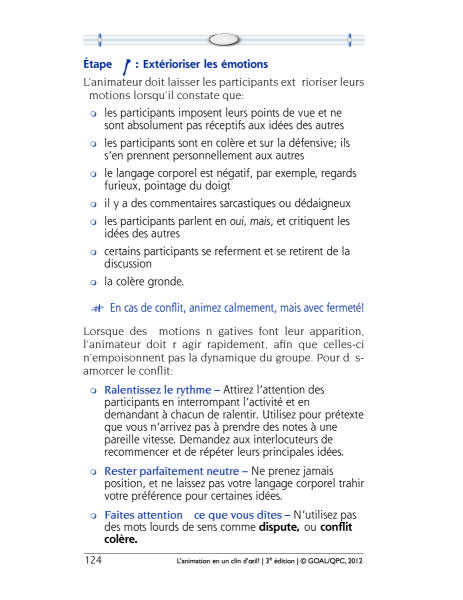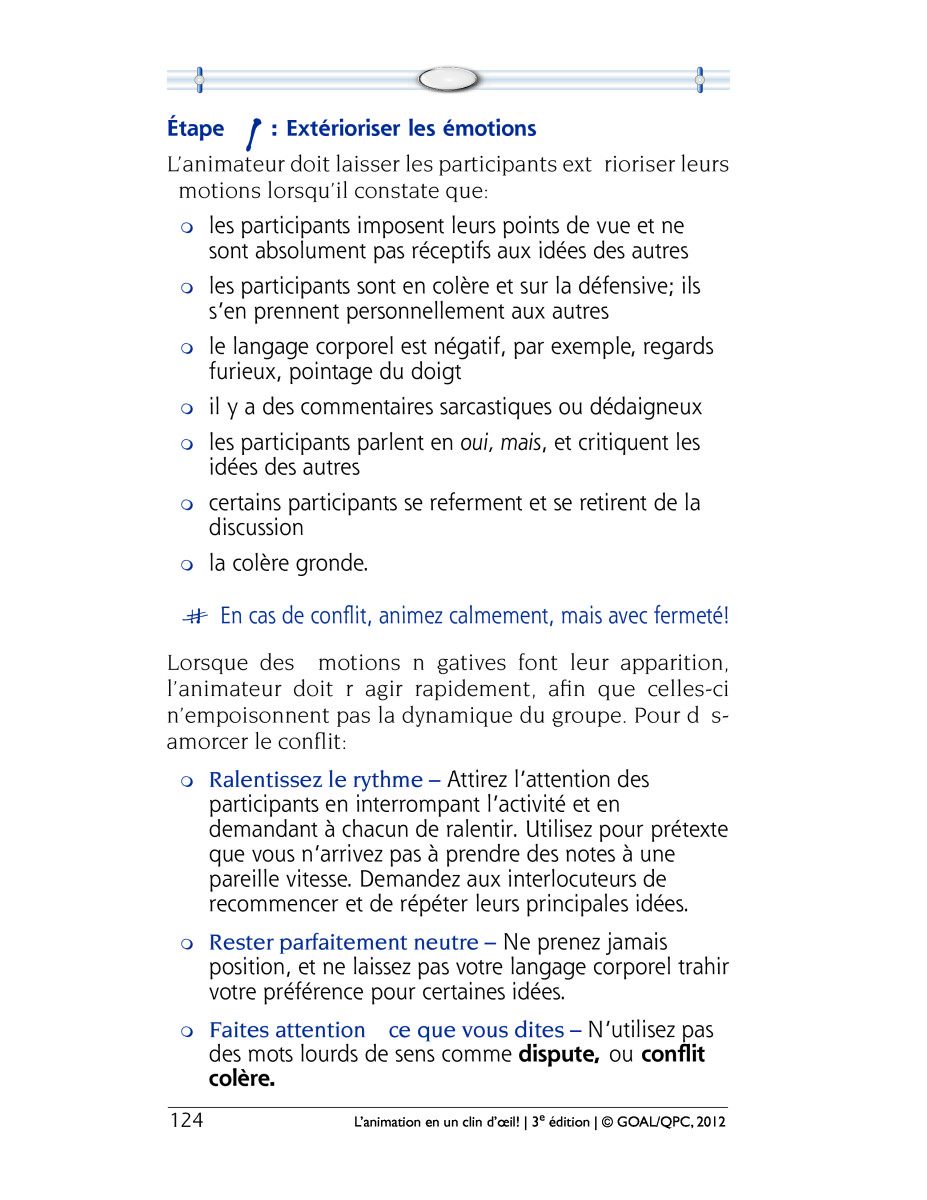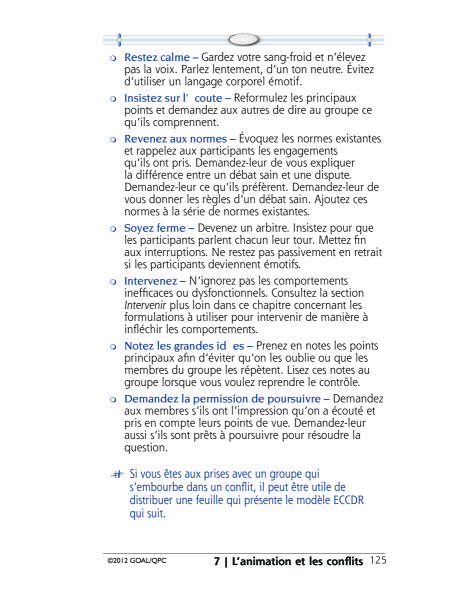 Comprend des pages récapitulatives, des listes de contrôle, des fiches techniques et découvrez ce qu'il faut faire au début, au milieu et à la fin des séances facilitées. Les méthodes de prise de décision incluent des stratégies sur le moment d'utiliser chaque approche. Par la demande des utilisateurs, nous avons des outils de processus supplémentaires et plus sur la facilitation des rencontres virtuelles à distance. Découvrez comment les dirigeants peuvent équilibrer le rôle du facilitateur avec leurs autres tâches, car la plupart des facilités sont effectivement réalisées par des dirigeants et non par des étrangers neutres.
Ingrid Bens, un consultant / formateur connu à l'échelle nationale, continue de nous éclairer avec une vision globale du rôle du facilitateur et des principales pratiques essentielles qui sont toujours en jeu. Le volet comprend des stratégies pour obtenir un buy-in, assurer la participation, surmonter la résistance, créer un consensus et créer un climat d'équipe positif.
A Carte Cue de Facilitation, mettant en évidence les compétences de base de facilitation
Facilitation dans la salle de classe, stratégies d'utilisation au début, au milieu et à la fin des activités d'apprentissage
Contrôles de processus améliorés pour éviter les conversations difficiles
Enquête d'évaluation collective, utile lors de l'analyse des traits de groupes
Flipcharts errants, une technique dans le chapitre sur les outils de processus
Un modèle de conception de réunion, y compris une liste de composants clés de la réunion
Avantages:
Éliminer le temps gaspillé par des discussions importantes sur des problèmes mineurs
Clarifier et accepter les rôles et les responsabilités des membres de l'équipe
Réaliser les succès de la collaboration
Soyez reconnu comme un leader et un chef d'entreprise efficaces
Obtenir des résultats significatifs plus rapidement
Includes summary pages, checklists, tip sheets and learn what to do at the start, middle and end of facilitated sessions. Decision-making methods include strategies about when to use each approach. By user demand, we have additional process tools and more about facilitating virtual distance meetings. Learn how leaders can balance the facilitator role with their other duties, since most facilitation is actually done by leaders and not neutral outsiders.
Ingrid Bens, a nationally known consultant/trainer, continues to enlighten us with a comprehensive view of the role of the facilitator and the essential core practices that are always in play. Included is a compendium of strategies for gaining buy-in, ensuring participation, overcoming resistance, building consensus and creating a positive team climate.
A Facilitation Cue Card, highlighting core facilitation skills
Facilitation in the Classroom, strategies for use at the start, middle and end of learning activities
Enhanced process checks to keep challenging conversations flowing
Group Assessment Survey, useful when analyzing traits of groups
Wandering Flipcharts, a technique in the chapter on process tools
A meeting design template, including a list of key meeting components
Benefits:
Eliminate time wasted by major discussions of minor issues
Clarify and agree to roles and responsibilities of team members
Realize the successes of collaboration
Be recognized as an effective leader and manager
Achieve meaningful results faster
ISBN: 978-1-57681-157-3